Sometimes, excitement tends to get the better of me. Today was a day of lessons, emotions, and experience. That's "professional" talk for I'm a big dafty! So if you have a minute, come with me on a wild ride through the snow drifts of Scotland's biggest national park.
First rule of thumb when you plan to go sliding up and down the snowy slopes of the Cairngorms is "never go alone", so I dragged good pal Lynette and 8 year old Kaitlyn of Sivako Photography along for the trip. We couldn't have started off worse really; having planned to leave at 9.30, we were late getting stuff together, so late to leave. We hit the A9 in decent time though, only to realize we needed fuel! So back we went, swinging the good ol' 180 to get back to Inverness. We hit the A9 again, confident we were sorted... until we hit the Slochd Summit, where we suddenly came to the realization that the seed I had gathered together into a neat tub was STILL ON THE KITCHEN COUNTER. Head in hands, we took a brief stop in Aviemore to collect a couple bags before eventually making it up the winding road to the ski centre. What should have been a simple 45 minute trip to the mountain actually ended up taking nearly an hour and a half! If we had picked a foot to get off from, I think we picked Lynette's bad one!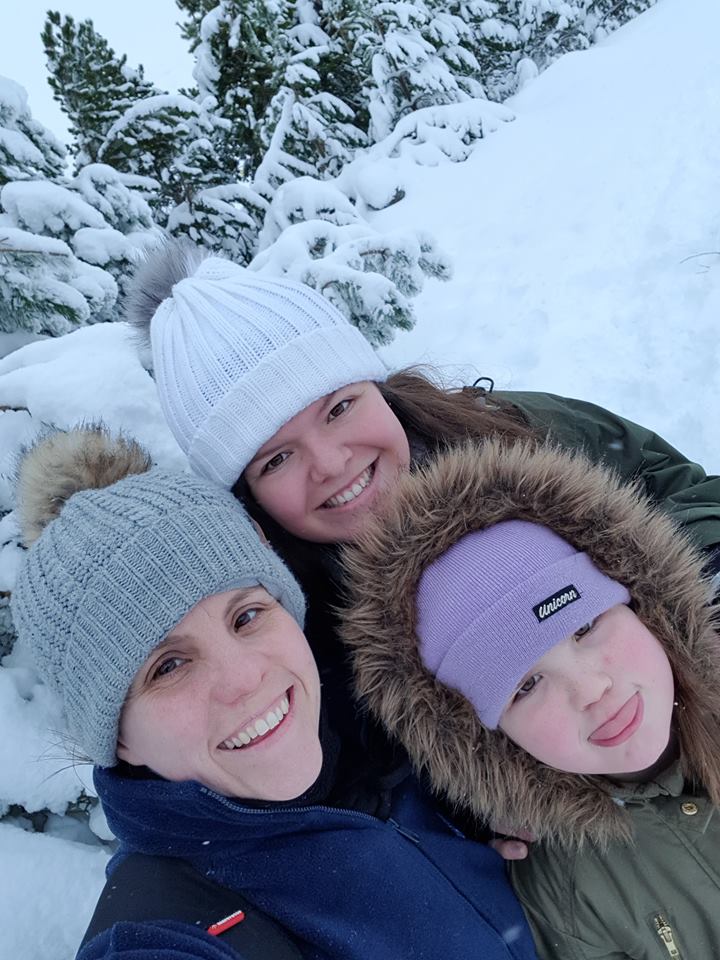 So we dragged ourselves up the hill for a bit, encountering some very fresh and deep patches until we came to the "Cairngorms in Miniature" garden. Armed with seed, we went wild like wedding-goers with confetti, left and right it went. We stood back. We waited. Nothing, not even a cheep. Kaitlyn threw a snowball at Lynette's head; it was the only action we saw in our time standing there like lemons. So off we went, further up the hill now, in search of some slightly larger prey - Ptarmigan. We made the steep, windy ascent up the first part of what is known as the "Windy Ridge" (which really does live up to its name!). As we climbed, the wind near the top of where we were picked up, gusting flurries of snow in our faces; frankly, we weren't exactly up for putting our cameras in that so we climbed back down. A bit deflated at this point, and devoid of any birds (besides one grouse call) we decided to head back to the car.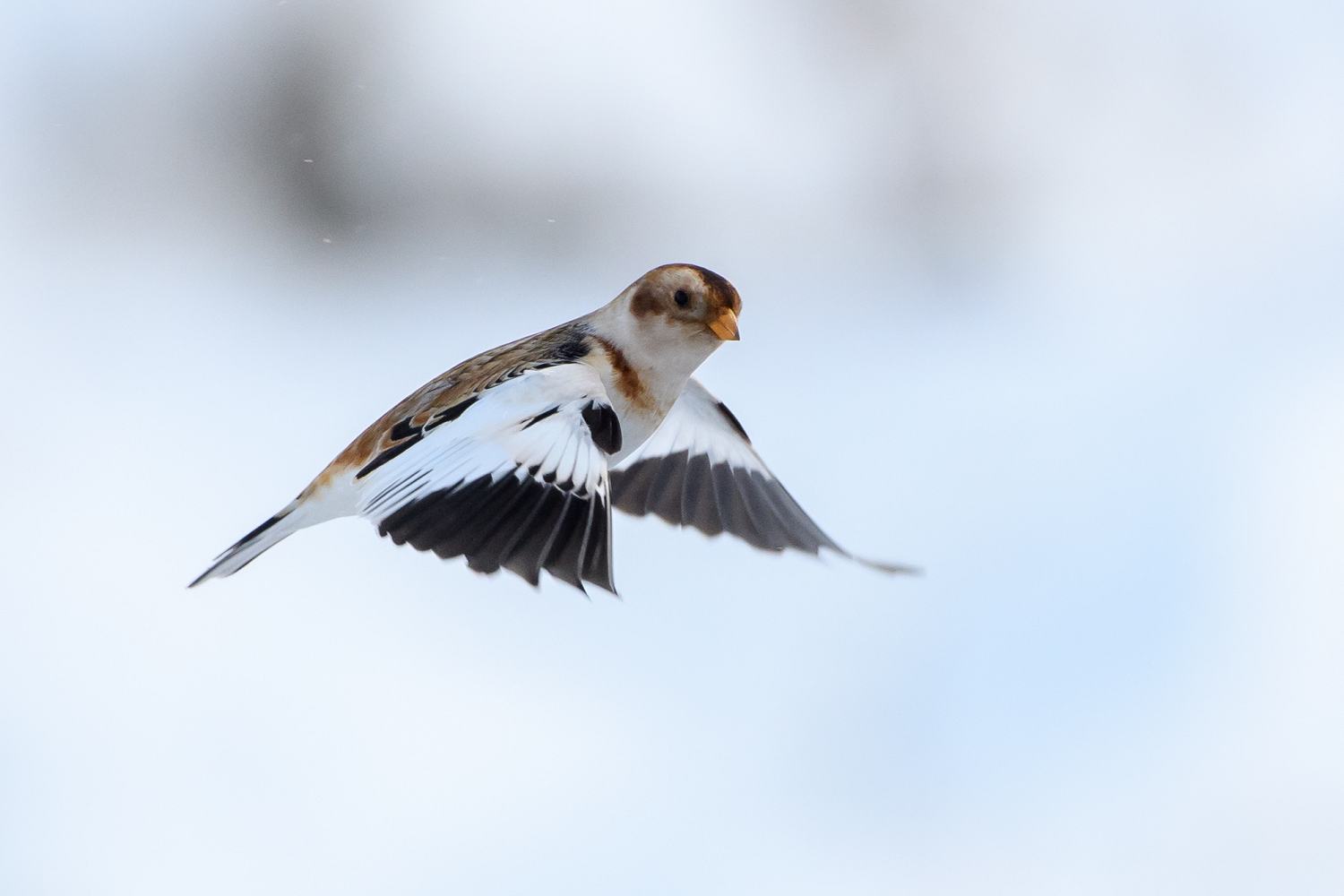 It had been around an hour that we'd been on the mountain at this point. We had zero signs of the snow bunting. As we returned to the car, we encountered what could only be described as a flock of birders. Lynette, being the big brave mummy of the group, asked what they'd seen, as the line-up of binos and scopes swept the hillside. One lovely fellow gave us a glimmer of hope as he mentioned that they had indeed seen a group of snow bunting, about 50 in fact, but they had flown off. The birding group moved on to see if they could find where they'd landed, so we decided that before we went back to the car we would keep an eye and ear out for any sign of the buntings' return. It wasn't a successful wait, and as our fingers began to go blue we finished our return to the car, buckled up, and started to drive home...
But "Wait!" yelled Kaitlyn, "SNOW BUNTING!" Like a snowstorm, the sky was speckled with a few dozen tiny birds. They landed not too far from us, so Lynette parked up again and we rushed to see the birds. We were snapping away eagerly, and as I went to check my shots for exposure, my heart sunk like the bleeding Titanic - NO SD CARD. I flung my camera at Kaitlyn and charged back to the car, hoping that in my idiocy that I had at least one working card in my bag! I luckily still had my XQD card from the Dumfries trip in my bag, so out that came. Just as I returned to the crew, however, another set of onlookers had gathered. I pointed my camera at the birds. "OH SNOW BUNTING AREN'T THEY CUTE!" shrieked the woman behind us. The birds scattered like a handful of petals in the wind, disappearing into the sky. I'm not going to lie, I was furious; at myself for being so unprepared, and at that lady for disturbing the birds. And I won't lie, I cried a bit. After an hour and a half in the freezing cold, hiking up and down only to see the birds at what I thought was the last moment, I was tired and at my end. In my head, I was certain they wouldn't return, but Lynette and the bunting proved me wrong... thankfully.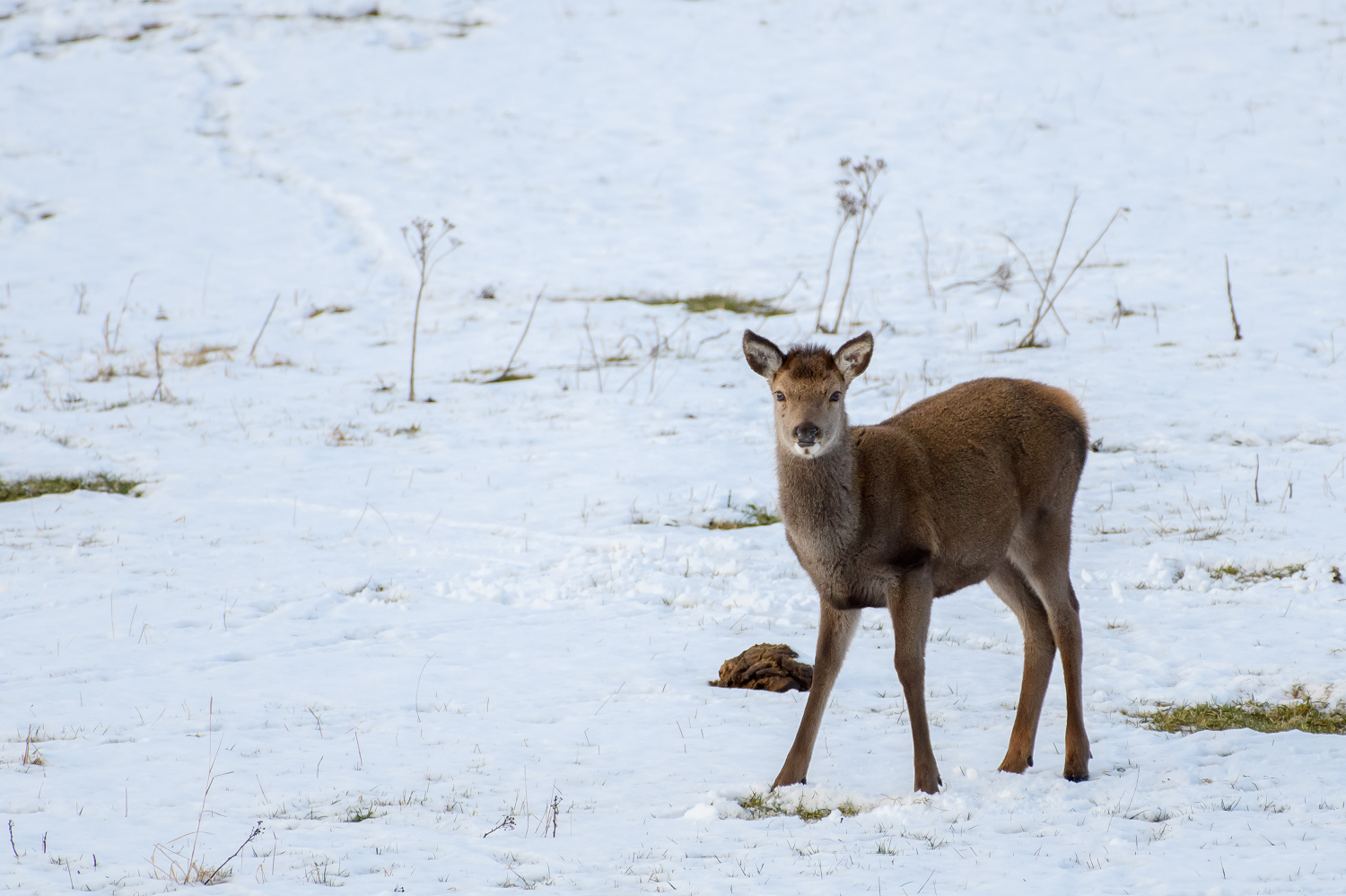 We spent another hour or so awaiting the birds' return, and thankfully, they reappeared in front of us a good couple of times; at one point, the flock, caught on a breeze, swept within about a metre of us. We got our shots, and returned to the car once again, this time leaving the peak for good. Young Kaitlyn, not content with a trip past Aviemore without stopping at the Loch Garten Osprey Centre, then demanded we head there. We thoroughly lost track of time, first stopping to snap a little roe deer foraging in the snow just past Boat of Garten, then spending far too long staring at Crested Tits while Kaitlyn tried to hand feed the Coal Tits. By the time we checked our phones it was nearing 3pm... and I was supposed to be home by then! Whoops! As quickly as we had that morning, we bundled back into the car and off we went home. A frustrating day, but we got a lot out of it I think!
So, what did I learn? Well, lessons that I should already have known! Never leave the house without checking that I actually replaced the SD card after editing photos. Never rush to take photographs without checking I have an SD card in. Try not to get so frustrated when the subject disappears. But lastly, and most importantly of all, whether the day is a bust or no, take away some knowledge and enjoy myself!